The National Weather Service has issued a Winter Storm Warning for many parts of the Commonwealth including the 41st District area of Fairfax County beginning at 1:00 AM on Monday, January 3rd. I wanted to provide you with important numbers and websites in case of an emergency.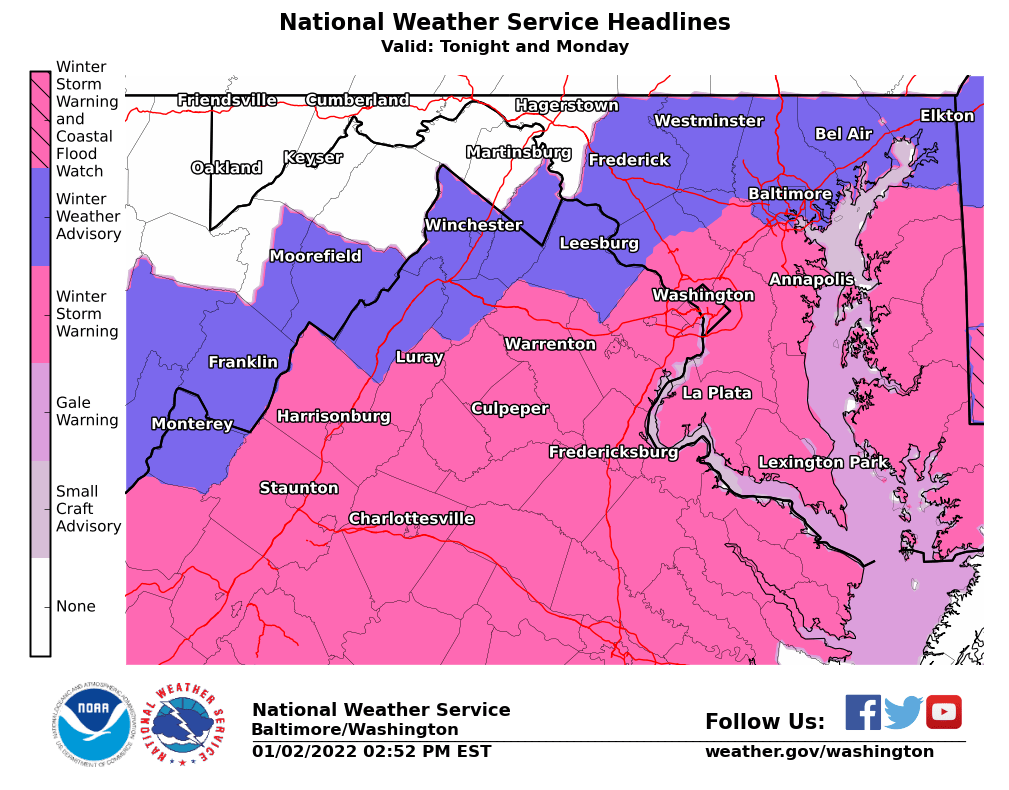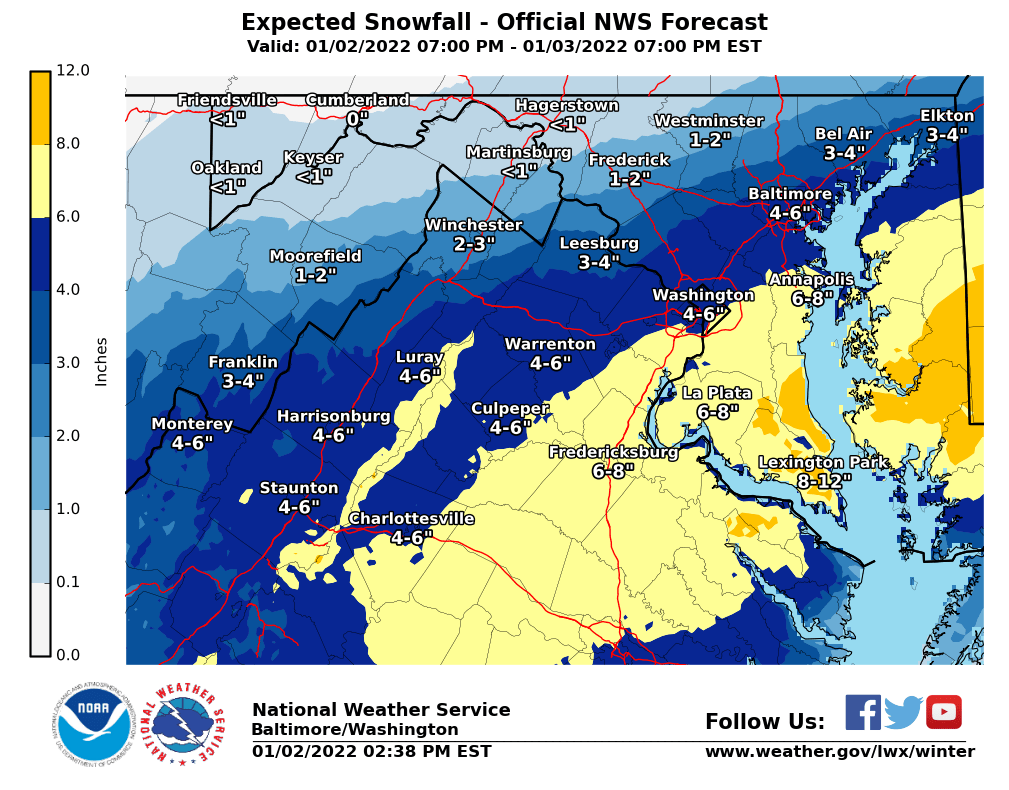 One important website to be aware of is the Fairfax County Emergency Information website which provides constant updates on the weather forecast and conditions. That website can be found here. Additionally, VDOT has winter travel tips and information here.
The Commonwealth also has a winter weather preparedness website available here. You can also download the Ready Virginia app for your phone.
Additionally, be aware of power outages that can be caused by heavy, wet snow and strong winds. Report any power outages to Dominion power by calling 1-866-366-4357 and follow restoration efforts at www.dom.com. Remember, make alternative plans if you or a family member need power for medical purposes.
The following phone numbers are important to have on hand during any storm:
Emergency
Emergency: If you are having an emergency, please call 911
Non-Emergency Information: The Fairfax County Non-Emergency number 703-691-2131; VA TTY NUMBER IS 711
Shelter Locations: Call 211 for Shelter Location or visit www.211virginia.org
Road Conditions: Call 511 for road conditions or visit www.511virginia.org
Power Outages
Dominion Virginia Power outages and downed wires: 1-866-DOM-HELP (1-866-366-4357)
Downed Trees
Public roads: Virginia Department of Transportation: 1-800-FOR-ROAD (1-800-367-7623)
Parks: Fairfax County Park Authority: 703-324-8594
Public Areas: Fairfax County Urban Forestry: 703-324-1770
Private property: Removal is the property owner's responsibility. Be aware of the risk of chain saw injury during tree removal. Use a chain saw safely to clear debris. If a tree has hit your home, call your property insurance company before starting the removal process.
Water
Flooding
Rising water that threatens your safety, call 911
Storm flooding during regular business hours (Monday-Friday, 7:30 a.m. to 4 p.m.) – after-hours storm flooding emergencies that are not life threatening – 703-323-1211 and state that you are reporting a storm sewer emergency
Sewer

Septic System
Insurance
The Virginia state Bureau of Insurance offers free consumer guides entitled, "What to Do After an Insured Commercial Property Loss"', and "What to Do After an Insured Homeowners Loss". These guides are available at www.scc.virginia.gov/boi. The Bureau of Insurance has staff specifically trained to handle disaster insurance questions and problems. Phone: 804-371-9185 or 804-371-9691. The toll-free number is 1-877-310-6560.
Please be careful and stay safe. In addition, don't forget to check on friends and neighbors, especially those who live alone or are elderly.